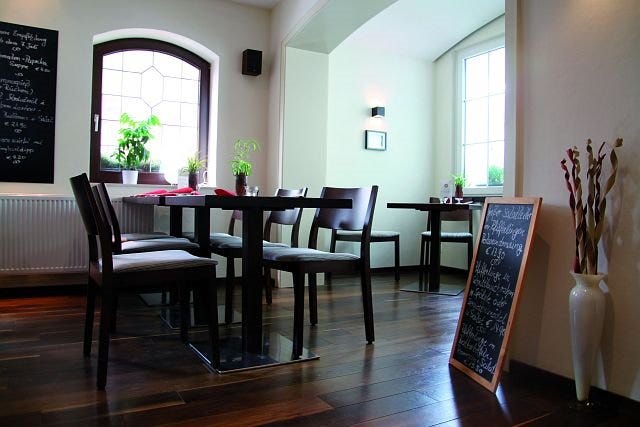 The self-service restaurant
Cooking with passion and the best ingredients from the region.
Please note that from November 2022 our service restaurant has changed to a self-service restaurant. The known quality of the food remains, only you have to serve yourself. All dishes also for takeaway.
Our dishes are only made from the best, regional ingredients by our chef Achim Knieps with a lot of love, skill and passion. Without any artificial additives or prefabricated ingredients, of course, only the taste of nature, combined with refined spices comes to your plate. This is our promise of quality for you!